The Lab management team is made up of Prof. Dr. Claude Müller-Werder and Jennifer Erlemann from the Center for Innovative Teaching and Learning together with Dr. Andreas Witzig and Dr. Matthias Schmid from the Institute of Computational Physics (ICP).
Areas of Responsibility
The Lab management team is responsible for realizing the goals of the Seamless Learning Lab. Tasks include networking and communication with all partners (applicants, consortium, and advisory board), IBH, and the outside world (externally), as well as public relations through the website and social media channels.
The concepts and software worked on in the base project are implemented in close consultation with Lab management since the Lab management team is in a position to provide applicants with advice. At the same time, Lab management must be able to evaluate interim reports in order to provide a smooth overall process.
Operational Management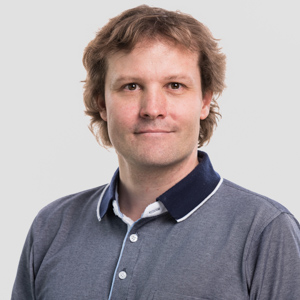 Dr. Matthias Schmid
Institute of Computational Physics
ZHAW School of Engineering
Operational Management

Jennifer Erlemann
Center for Innovative Teaching and Learning
ZHAW School of Management and Law
Strategic Management

Prof. Dr. Claude Müller Werder
Center for Innovative Teaching and Learning
ZHAW School of Management and Law
Strategic Management

Dr. Andreas Witzig
Institute of Computational Physics
ZHAW School of Engineering