Our objectives
Knowledge and qualifications are central resources of the decentrally structured Lake Constance region in order to survive internationally in the competition between locations. Optimal education and training and their seamless interaction therefore play a key role. However, there is often friction between the different educational contexts.
This is evident, for example, between learning in formal contexts such as school, vocational training or higher education and informal contexts such as private life, working life or even between different levels of education (e.g. school and higher education). New technologies make it possible to learn anytime and anywhere, alone or in groups. However, the integration of digital technologies must also take into account the context and requirements of the respective teaching / learning scenarios. The transfer from a situation in which learning takes place and its field of application or a section of education that builds on it is not always barrier-free. The concept of seamless learning responds to this and supports cross-context learning. If lifelong learning is demanded by those interested in learning, Seamless Learning is the necessary answer of the education providers.
A holistic didactic conception is strived for, which takes into account the requirements of the different educational levels and educational contexts and integrates learning technologies in a target-oriented way. The goal of the IBH-Lab "Seamless Learning" is to adapt the concept of Seamless Learning for the Lake Constance area and to implement it by means of lighthouse projects in different knowledge domains.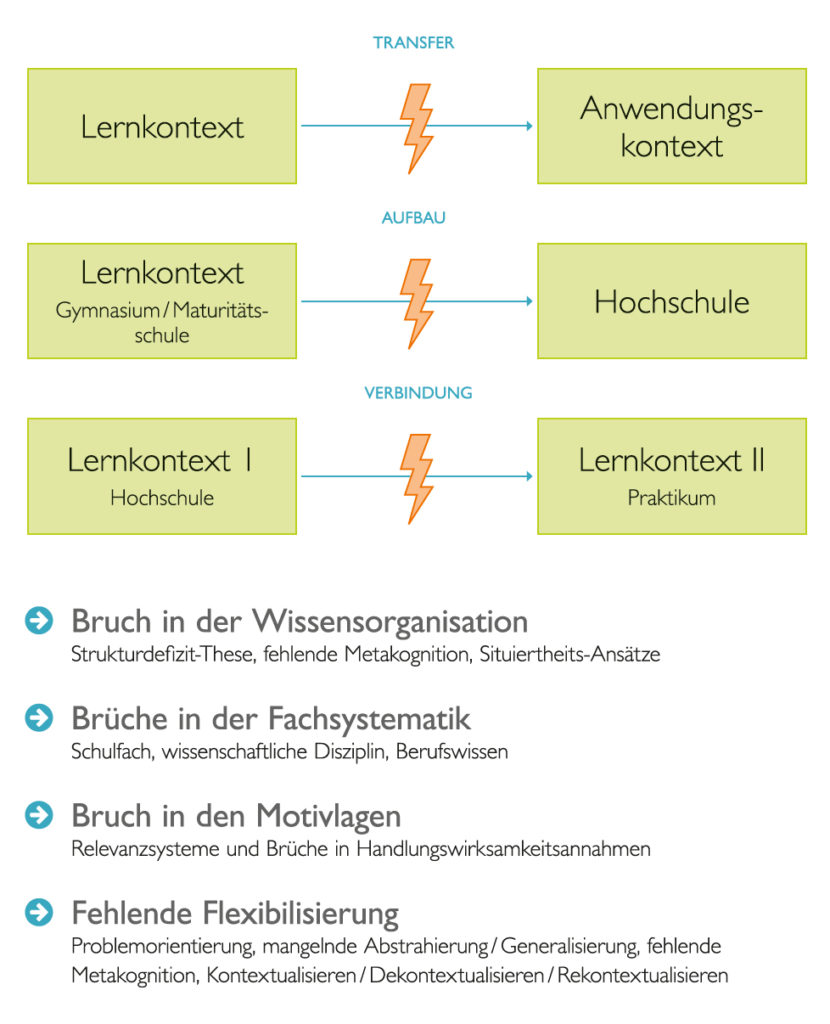 Research question
How must Seamless Learning be conceptualized for the Lake Constance region with its specifics in terms of didactics, technology and learners/teachers in order to enable seamless lifelong learning in education and training?
Main focus
The main focus of this four-year project is the concept of Seamless Learning (SL), which has become very popular as a didactic design principle in recent years. Seamless Learning has close links to Digital Learning and E-Learning; the detailed scientific background is described in detail on the page "Seamless Learning".
Project Consortium
The consortium consists of the following universities:
Project partners
Click on the project name to view the partners in each project:
Per Ex, Stuttgart
IHK Reutlingen, Stuttgart
HS Albstadt-Sigmaringen
DHBW Ravensburg
Julius Blum, Hochst
sybit, Radolfzell
Berufsbildungszentrum
Schaffhausen
Universität Konstanz
HTWG Konstanz
Vela Solaris, Winterthur
ZHAW Winterthur
Dermolocklin, Winterthur
spm., Glattbrugg
Universität St. Gallen
FHS St. Gallen
PH Vorarlberg
Universität Liechtenstein
CMTrain ev., Vaduz
NTB, Buchs
VAT Vakuumteile, Haag
siobra, Zürich
ASE, Zürich
EUrelations, Zürich
Rainbow photonics, Zürich
Swiss Academic Software, Wädenswil
PROGNOSIX, Richterswil
Swissphotonics, Wollerau
Alle Projekte
Basisprojekt
MoSel
WiGEPS
AgilePM
Wellen
Cman
BiLeSa
SWETLANA
Praxispartner
Hochschulen
Research Funding
The project "Seamless Learning – Teaching and Learning across Borders and Contexts in the Lake Constance Region" is funded by the Interreg program "Alpenrhein-Bodensee-Hochrhein", whose resources are provided by the European Regional Development Fund (ERDF) and the Swiss Confederation.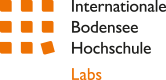 The International Lake Constance University supports projects that serve networking and cooperation between universities and contribute to the sustainable development of the Lake Constance region. It supports projects in the fields of education and training, research and development, knowledge and technology transfer and structural education.
Joint and cross-border projects promote regional development, bundle competencies and contribute to the promotion of innovation processes in cooperation with companies.
In September 2016, the LAB's project consortium "Seamless Learning – Cross-border and cross-context teaching and learning in the Lake Constance region" received a funding commitment. Over the next four years, the consortium will now develop a Seamless Learning concept and test it in various disciplines.